Agenda
5G Phased Arrays
Monday, 25 -- Friday, 29 June 2018
TU Delft
International Summer School on 5G Phased Arrays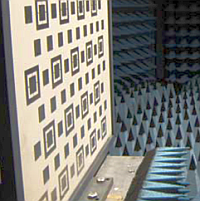 Understanding of phased array operation requires multi- disciplinary approach, which is based on the antenna array, microwave circuit and signal processing theories. By bringing these three areas together, the school provides integral approach to phased array front-ends for 5G communication systems.
At the school the phased array foundations will be considered from antenna, RF technology and signal processing points of view. Realization of 5G capabilities such as high data-rate communication link to moving objects will be discussed. The education will be concluded by a design project.
The summer school is open for all young specialists and researchers from both industry and academia. The attendees should have basic knowledge about EM, electrical circuits and signal processing (graduate courses on electromagnetic waves, electrical circuits including microwave (RF) circuits, and signal processing).
Topics:
Foundations of antenna arrays
Antenna array topologies for 5G applications
Analog and digital beamforming in antenna arrays
Front-end architecture and performance
5G applications and system requirements Additional information ...